This record is an accompanying audio component and dream radio archive to Natalia Rocafuerte's Master of Fine Arts thesis. Video, Radio and print components available online

This psychodynamic tool includes re-interpretations of dreams from the dream hotline by sound artists Henna Chou, Jeannelle Ramirez and Panchax Beatz. Mastering by Sean Smith. A guided dream scape through the experimental fuzzy radio frequencies of border blasters, immigrants dreams and memories.

Album is limited to 100 print run, 10 sold to public. Made of 100% recycled acrylic, assorted colors.
On view now as part of Form and Function at Ivester Contemporary.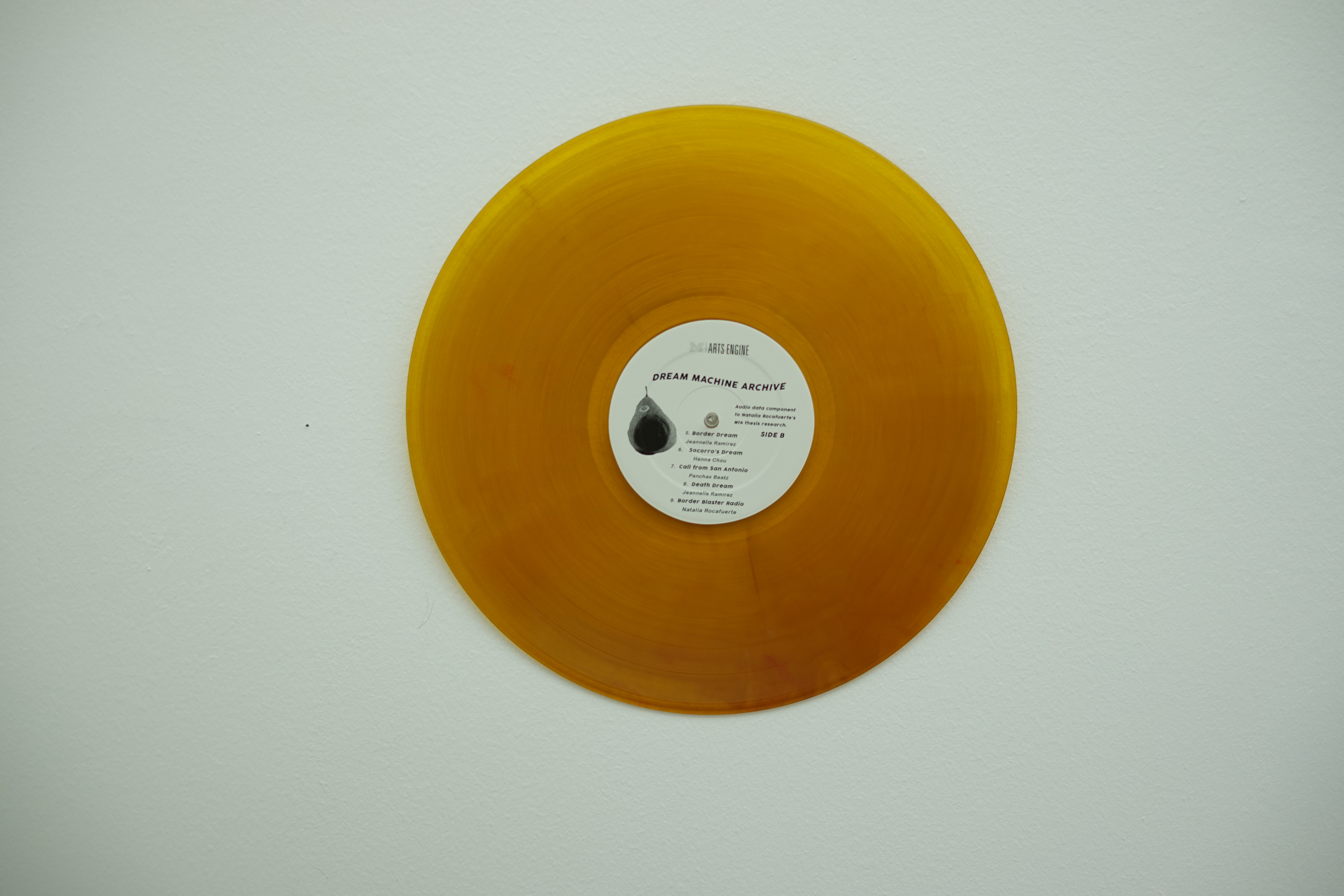 Tune into a special broadcast of Dream Machine archive for Marfa Public Radio!