A psychodynamic tool, the dream machine archive experiments with insight oriented deep listening exercises. Callers, mostly identifying as immigrants, were encouraged to call into the DREAM HOTLINE and share their dreams using four Jungian inspired questions.
How old were you in the dream? What language was the dream in? In what country was the dream? What did you feel?
The audio recordings were then rendered in  various media formats including glitch collage animations, film, installation and 360 videos as a media landscape for reflection. Dream Machine Archive transmits how media can archive and be digital mirrors for our self analysis with memory rendered as in rasquache aesthetic. The dreams are currently being transmitted through FM radio waves, printed, video and pressed on vinyl for your self analysis pleasure. 
The multi media dream collection has been exhibited in various galleries, art centers and radio frequencies in the Midwest and Southwest.
Dream Machine Archive at STAMPS School of Art and Design Gallery
March 2022
Scan the QR code to enter a 360 Dream through the print installation of Dream Machine archive.
 Dream Hotline | Ivester Contemporary| Austin, TX  (Solo)
2022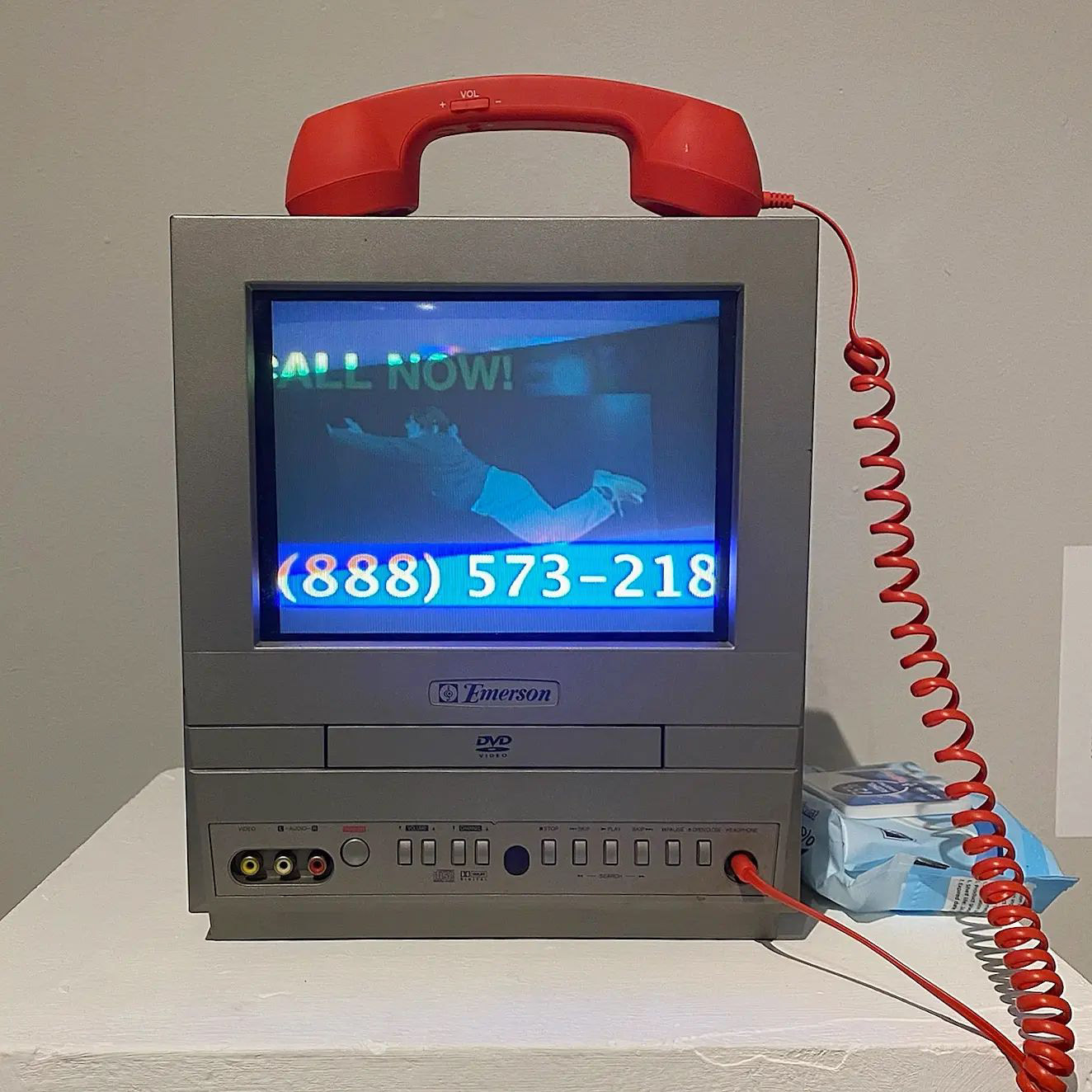 Four Immigrant Women Call on Display at Centro Aztlan with collaborator Panchax Beatz.
April 2022
Dream Machine Archive as part of the 2022 Michigan Graduate Artist Exhibit in Grand Rapids, MI.